After much thought the decision has been taken that the Donkey Park will not re-open before Christmas

Father Christmas is unable to visit this year, however he looks forward to returning next year.

Please visit our Home Page and Facebook page for future updates.

We wish you all a safe and happy Christmas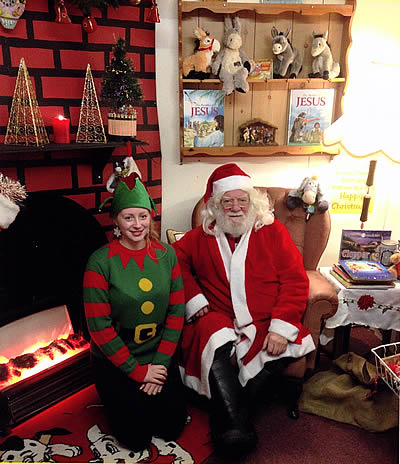 October Half Term
Open daily Thursday 22nd to Sunday 1st November
10.30am to 4.30pm
UPDATE 6th September 2020
The following are planned days and times for rest of year
September 2020
Open Thursday to Sunday (closed Mon Tue Wed)
10.30am – 4.30pm
Entry by pre Booking Tickets on "home" page
-------------------------------------------------------------------
October 2020
Open Thursday to Sunday (closed Mon Tue Wed)
Plus Daily Half Term Week (22nd Oct – 1st Nov)
10.30am – 4.30pm
Entry by pre Booking Tickets on "home" page
------------------------------------------------------------------
November 2020
Open Weekends (closed Mon Tue Wed Thu Fri)
10.30am – 4pm
Entry by pre Booking Tickets on "home" page
-------------------------------------------------------------------
December 2020
Opening dates to be advised
------------------------------------------------------------------------------------------------------------
Wednesday 19th August 2020
Our indoor play is now open with new rules as below.
Booking to visit including indoor play is via the link on home page.
Indoor Play Area Rules
1) Children to queue at socially distanced markers outside play frames to be counted in by staff member. Adults should encourage children in their care to stay apart from other children when in the play area.
2) All children to use hand sanitiser dispensed by staff member before entry and exit of soft play.
3) When soft play capacity is reached one child out one child in policy will be in force.
4) Children to follow the arrows around the play frames and wait one child at a time in marked square areas to use slides and tunnel.
5) Any adult that needs to enter soft play to supervise a child must wear a face covering and use staff dispensed hand sanitiser before entry.
6) Maximum number of children allowed in the Tractor and Roller Racer area 10.
7) Children entering Tractor & Roller Racer area must use hand sanitiser before entry and on leaving.
8) All toddlers and adults entering the toddler play area must use hand sanitiser on entering and leaving. Adults must wear face covering in toddler play. Maximum number of people (children & adults) in toddler play area 7.
9) Indoor play will be open from 11am to 1pm & 2pm to 4pm and closed for cleaning from 1pm to 2pm.
10) Children 6 and under must be accompanied to the toilet to ensure Covid-19 hand washing is carried out.
PLEASE NOTE
We can only open the soft play if everyone co-operates with following the Covid-19 regulations.
Thank you.
We reserve the right to close the play area at any time at our discretion.